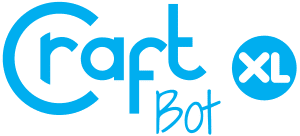 CraftBot XL 3D desktop printer was designed and built as the ultimate tool for engineers and all makers who can benefit from an outstanding build volume.
CraftBot XL 3D's designers enlarged the build plate, increased its heating capacity and improved bearings to achieve a more silent and more precise operation.
| | | |
| --- | --- | --- |
| | | |
| WIFI connectivity | USB Connection | Color LCD touchscreen |
| | | |
| --- | --- | --- |
| | | |
| Control the process | Pendrive | Platform Temperature |

CONTROL THE PROCESS
WIFI Connectivity

With apps available for iOS and Android devices users can upload 3D projects to their CraftBot XL, start and stop the printing process, control the heat settings, the fans and the light.
Print pause & resume

You can change color or finish printing when filament ran out or after a blackout.
CraftWare

Universal, advanced 3D printer software with a user-friendly graphical interface. Its advanced slicing algorithm ensures faster conversions and better results.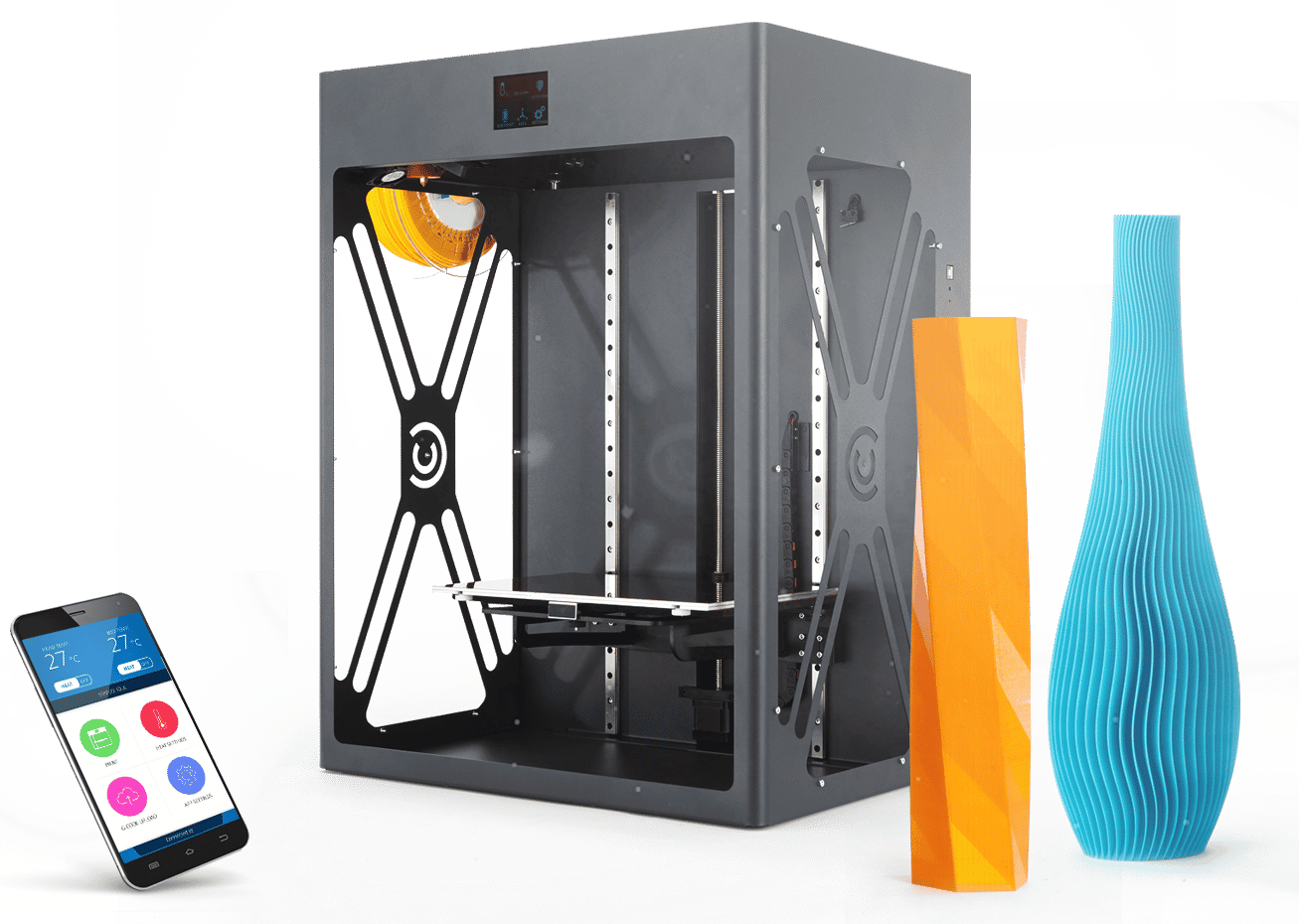 TOUCH THE COLORS
LCD COLOR TOUCHSCREEN

CraftBot has an intuitive, well-organized navigation menu giving constant information on the printing process.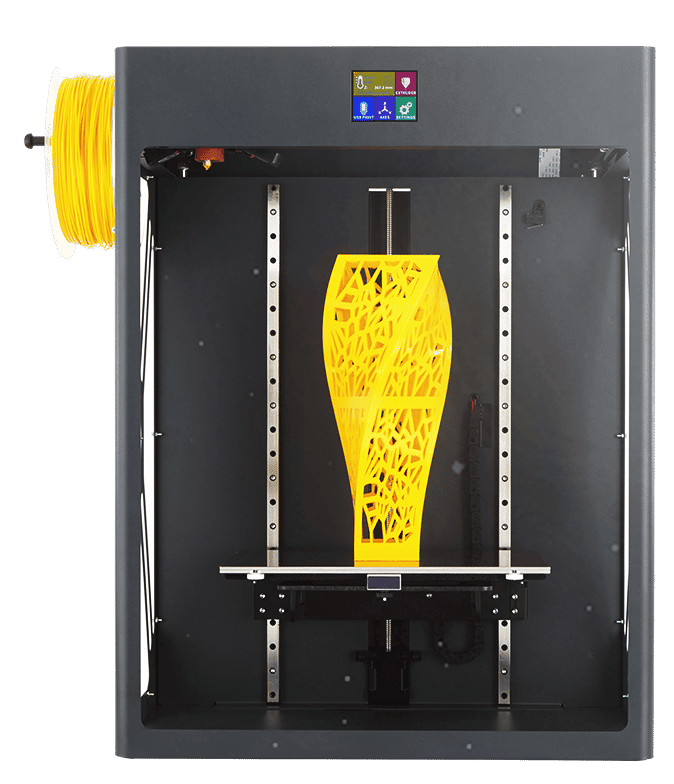 Build with fewer joints
CraftBot XL has a print size of 300 x 200 x 440 mm that allows you to build the same object using fewer parts, resulting in fewer joins in the process
SIZE DOES MATTER
Less pieces to fit, more possibilities when building. Saving time and fundamentally process optimization.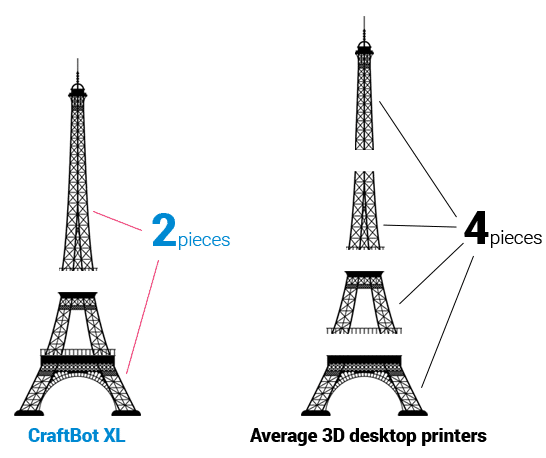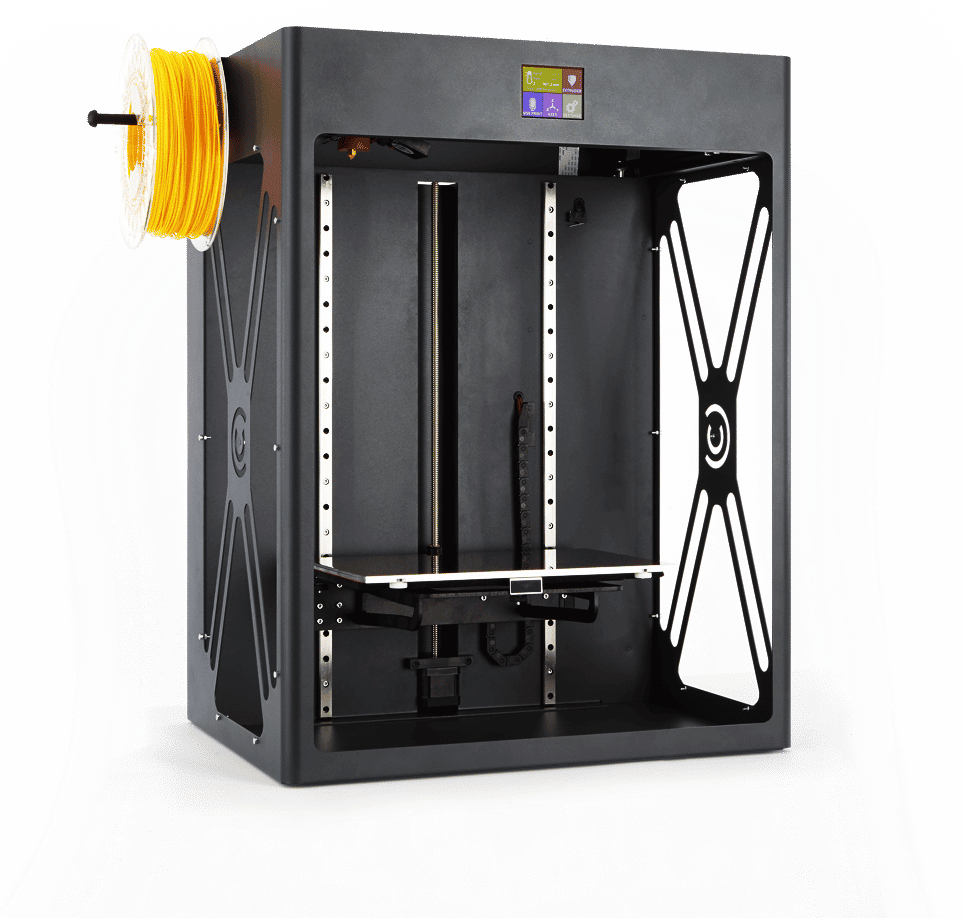 PRECISION AND HIGH QUALITY IN EVERY DETAIL
Printing accuracy

CraftBot XL is capable of 50 micron/layer resolution (with 0.25 mm nozzle) providing excellent print quality.
Nozzle kit

The package includes 0.25, 0.4, 0.6 and 0.8 mm MK8 copper nozzles and a wrench.
Improved bearings

Linear rails and upgraded bearings enable quieter operation and greater precision.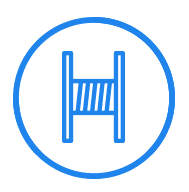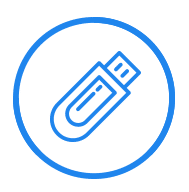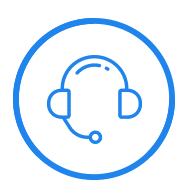 CONSTANT CONTROL
Users can alter printing parameters any time by the touchscreen – even during the printing process!
USB CONNECTION
Connect and control printing directly by connecting your CraftBot 3D printer to your PC via USB cable.
MORE POSSIBILITIES
Works with all HQ filaments
measuring 1,75 mm in diameter.
DIRECT PENDRIVE INFORMATION LOAD
Easiest way to upload your sliced 3D model to CraftBot's memory. Test your device with sample files that you can find on the pendrive packed in the box.
CUSTOMER SERVICE
At 3DNeWorld we love 3D printing. Our support staff has in-depth knowledge of the technology and always ready to help you.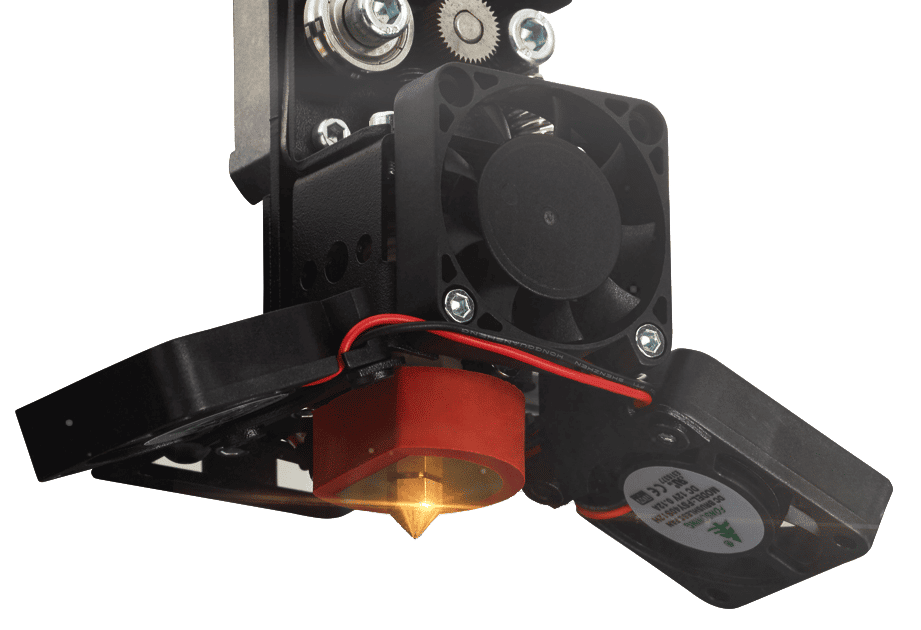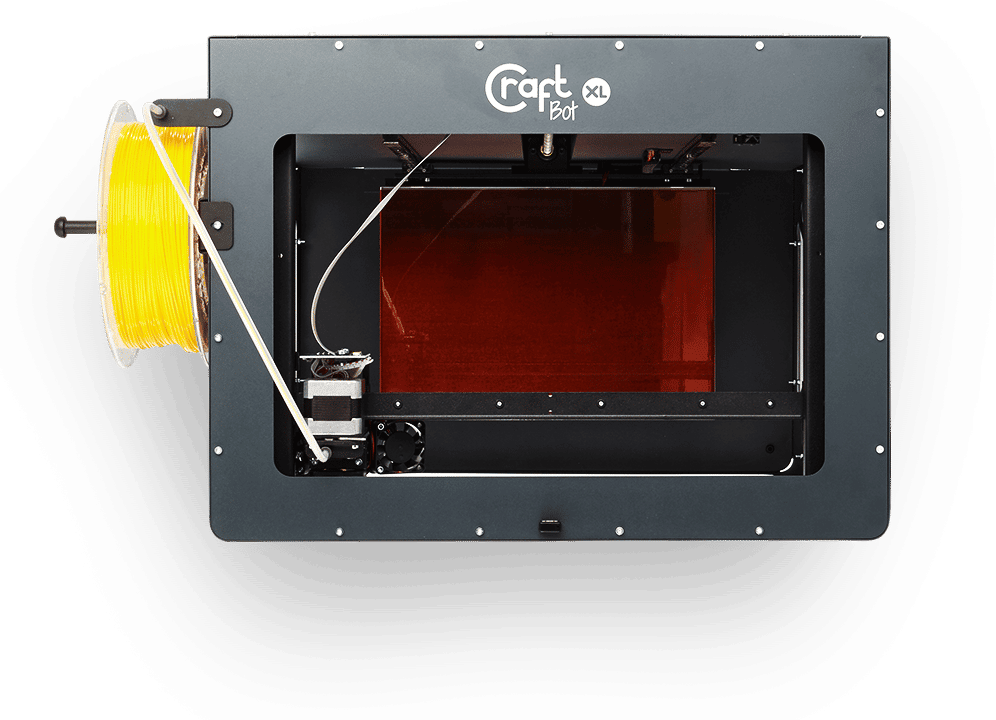 KEEP IT WARM
Heatable platform – It enables CraftBot XL to print with all filaments that can only be used with the heatable platform.